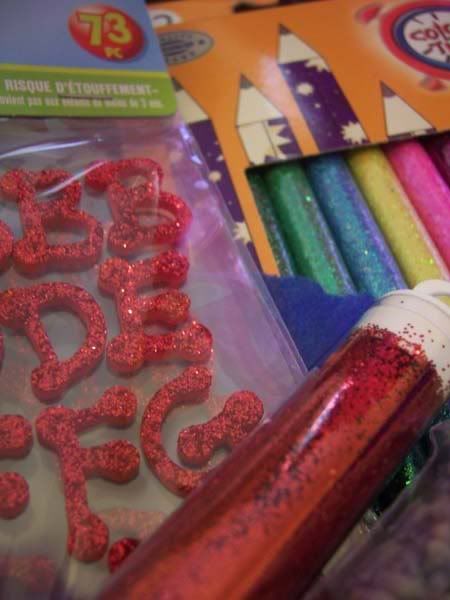 Today my mail box was full, the post man carrying my post, hes a strapping young man, but I can still see the hate he has for me now he has to carry so many packages to my door, many different shapes and sizes. Some days I wish I had a shoe box sized post box so he wouldnt have to fill in those EVIL red 'you were not in' forms because I was in the bath or something when he delivered things to me.
Regardless. I was not in the bath today. So after waiting several more days for this packet to arrive. I was like WOOO HOOO! My
glitter gal's package
has arrived. Better yet every single object inside individually
wrapped up
(inside an envelope that exploded when I cut it open and brown soft stuff came out, woops, nobody told me that was going to happen). The wrapping paper lasted Id guess....about 3 to 5 minuets. Im a child at heart. I cannot help myself and it being so close to my birthday (Feb 26th) Im getting present practice in now. Inside was all manner of lovlies. Really well thought out bits and bobs from my profile. Glittery letters, glitter, the largest bag of lavender for my charm making EVER, Kitty themed things oh....and the best of them all Glitter Coloured Pencils.
Im such a sucker for new stationary *foams*
My partner Swap-bot User:
Smudge
. That girl deserves a star for this package really.
Please take a look
here
and
here
at it all.