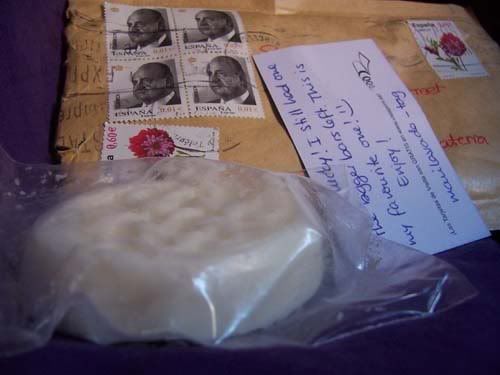 Nope. Im really not. But I did ask for this. Yep. this was another tag I snaffled from Swap-bot user:
Marilavado
its a gorgeous smelling soap from her stash, the last big bar too and from one of her favorit (and Im sure soon to be mine). Soap makers.
I just wanted a change from all that Lush stuff I can get over here, they are like the only hand made soap place in the whole town and honestly they seem a little too commercial for me. I like to support people who make their own if I am to spend money on these luxurys. But I am picky and well....picky. Gosh this soap smells nice.
Take a closer look at it
here
. Im sure if you press your nose to the screen you can smell it (I may be fibbing) but if you can imagine a sort of insence smell, but not too over powering. Mari you've picked me a winner.