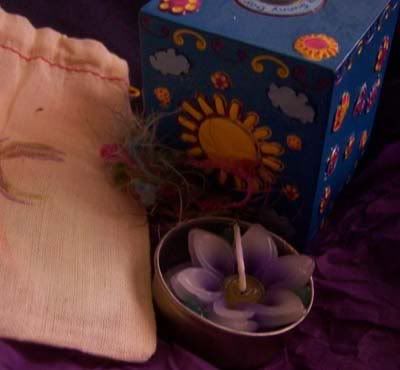 My post today woke me about 10 minuets before my alarm, I almost ALMOST! had a lie in. Almost. I gave the man a good glare though anyways, that was pay back for the 7am wake up earlier in the week. He however delivered safely to my door this delightful package.
These were the treasures of spring my partner Swap-bot user:
Moominbrooke
sent me. I love the little tea light flower, its purple and thats my favorit colour, I just dont want to use it now because its so delicate and fragile looking. Trust me to think like that eh?
The pouch by the way is a dragonfly bag and its full of colourful faerie wishes. How cool is that. Ive still to work out though what I am going to do with the things from this swap, they are so delicate, I dont want to break them.