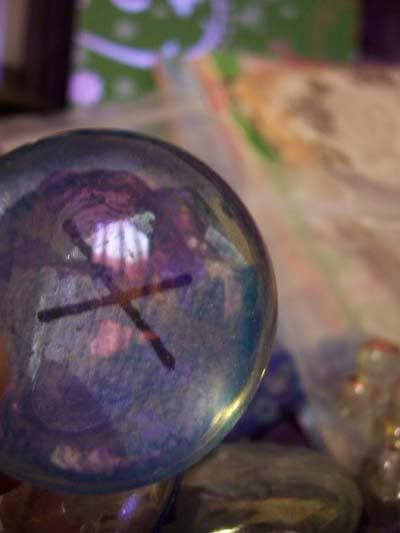 I love fortune reading. Its a proper passion for me. I think I even waffle about it too much too when Im not paying attention. (usually at my Mr. who in all truths trys to escape, but isnt nearly quick enough mwhahaha). I collect different sets even to use for readings. Its cool, its fun. but my collection isnt something I ever expect to expand from swaps via. Swap-bot due to the fact most of the objects I use cost more than your average swappers budget. (gr! those manufacturers).
When a package arrives like one did this morning. Waking me up too. boo! It was really a nice surprize though to open up the packet and see some home made rune themed magnets. They are now stuck to my fridge too. pride of place next to several bottle cap magnets Ive recieved in the past.
This I believe was all part of a private swap between myself and Swap-Bot user: Valentine69. Who should boot me in the bum as I have yet to post out her half of this fantastic swap (some comics I had spare and thought needed a new home before i chopped them up into art).
Have a closer look
here
, I am so going to be using those creamy beads as bee hives for a future chunky page. They are very cool. Infact the whole thing was cool what am I saying!